I sent two tickets,Hosthatch charged me $5 Failure to pay the fine within 48 hours will delete
Hosthatch is the cheapest storage provider
I like their service very much
Until this migration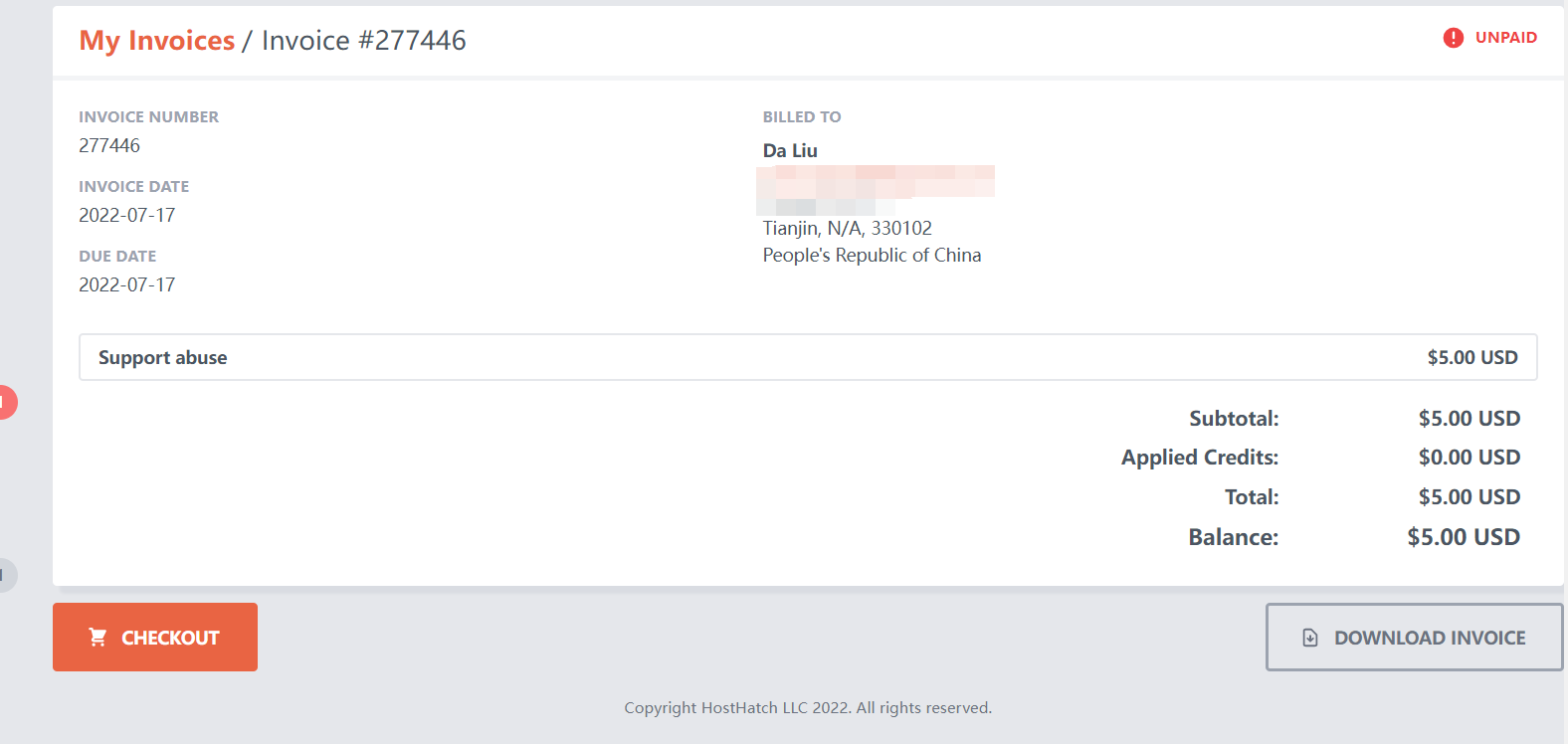 My server will expire soon. I want to switch to two-year payment
Enjoy the discount I bought the server at that time
Accidentally issued two tickets
Hosthatch creates an invoice and requires payment within 48 hours
And threatened me by deleting the server, which shocked me
Do you have this situation?
After I read all TOS of hosthatch
No relevant content found
Can you give me a reasonable explanation?
I still like you very much
I don't want to make a bad impression on you because of this kind of thing

@hosthatch
Tagged:
This discussion has been closed.