VPN Unlimited/Keepsolid Lifetime being gradually phased out from Stacksocial?
Ympker
OG
Content Writer
It was brought to my attention that it seems like Keepsolid has discontinued (for now) offering Keepsolid/VPN Unlimited lifetime subscription as a standalone item on Stacksocial.
This appears to indeed be true when checking https://stacksocial.com/brands/keepsolid (see screenshot below).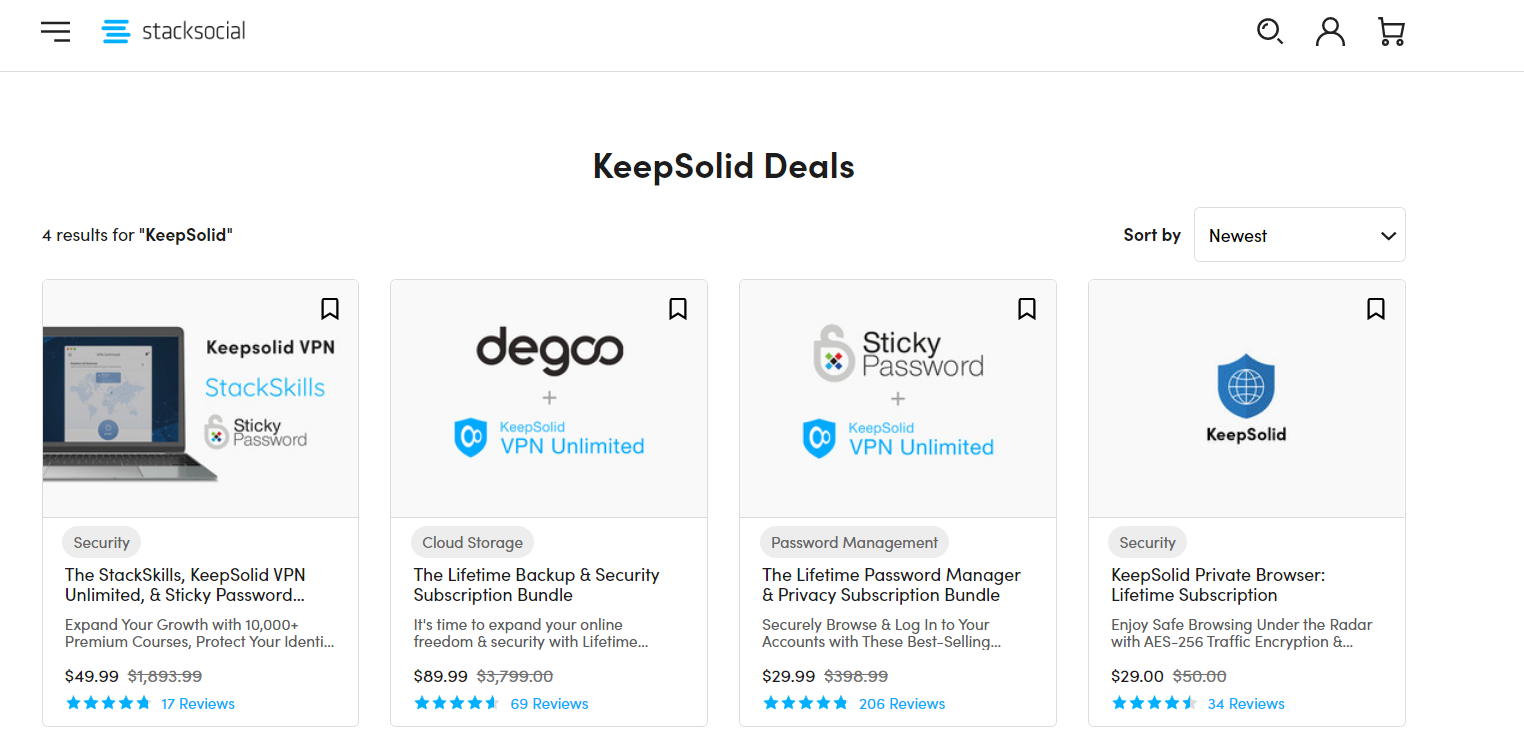 Now, there could be various reasons for that. For one, VPN Unlimited/Keepsolid lifetime is still being offered, but only in a bundle (e.g. with Sticky PW manager). This could mean they are slowly looking to phase out their lifetime deal from Keepsolid. In that case people looking to get it should do so before it's gone like Windscribe lifetime. Of course, it could also just be a marketing thing, offering VPN Unlimited/Keepsolid lifetime along with Sticky PW Manager and at one point the standalone item will return.
Just thought this would be a nice FYI
Only coupon according to Honey extension currently is "FJOJETR" bringing it to 26$ish.
Still a great price for a decent VPN (although sticky pw is probably just crap).