8GB KVM VPS $4/mo | NVMe | Daily Backups | 1 Gbps Uplink | California/Florida/Netherlands | Aquatis

Hey there and thanks for checking out our post!
Thanks to your support, we've decided to expand into new locations and expand into more highly powerful hardware. This has been an anticipated expansion for the past month and we've been working non-stop in the background to launch it.
Effective today, we're happy to announce our newest locations in..... Los Angeles, California, and Amsterdam in the Netherlands!

But wait, there is more!
The CPUs were upgraded from Intel Xeon E5-4640 v2 (2.20GHz - 2.7 GHz) to Intel Xeon Gold 6140 (2.30GHz - 3.70GHz).
Ram speeds/generation were upgraded.
NVMe drives were upgraded.
The best part is, the price will remain the same at all locations.
Plans
HRKVM-8
* 2v Cores
* 8 GB DDR3/DDR4 Ram
* 1 GB Swap
* 20 GB NVMe Storage (40 GB with Comment)
* 1 TB Bandwidth
* 1 Gbps Uplink
* 1 IPv4 Address
* 1 IPv6 Address
* Free DDoS Protection
* Free Daily Backups
Price: $6/mo $4/mo
Order Here
Larger plans can be found here: https://aquatis.host/hr-kvm-vps-hosting/
Want even more storage on your VPS? COMMENT YOUR ORDER BELOW TO HAVE YOUR DISK SPACE DOUBLED for no additional charge, and this applies to all plans. Your service must be active though!
This promotion is temporary until a limited amount of slots are filled. The amount will adjust when you reach the end of the checkout.
Looking Glass
We've deployed a LookingGlass for you to test your network connection prior to purchasing.
TPA - Tampa, Florida
IPv4 Test: 198.45.114.51
IPv6 Test: 2606:fc40:40:103:0000:0000:00e4:5885
https://tpa.lg.aquatis.host/
AMS - Amsterdam, Netherlands
IPv4 Test: 45.67.13.10
IPv6 Test: 2606:fc40:80:10f:0000:0000:0029:eedf
LAS - Los Angeles, California
IPv4 Test: 141.98.165.147
IPv6 Test: N/A
Agreement Discounts
We offer agreement discounts based on your agreement period. The longer you purchase your service, the more you save.
1-Month Agreement: No Discount
3-Month Agreement: 2% Off
6-Month Agreement: 4% Off
12-Month Agreement: 6% Off
Network
We currently use Hivelocity/Dedipath as our upstream provider, providing you with a premium blend of data transit carriers.
SLA
We currently provide an SLA of 99.8% to all high-ram KVM products. If you would like to read more information about our SLA policy you can click the link below.
https://aquatis.host/service-level-agreement/
Network Restrictions
**Please note all mail traffic is blocked from our network. **
Operating Systems
We currently have 29 pre-installed operating systems installed to provide you with a lot of flexibility when starting out your new project. We support the following operating systems below.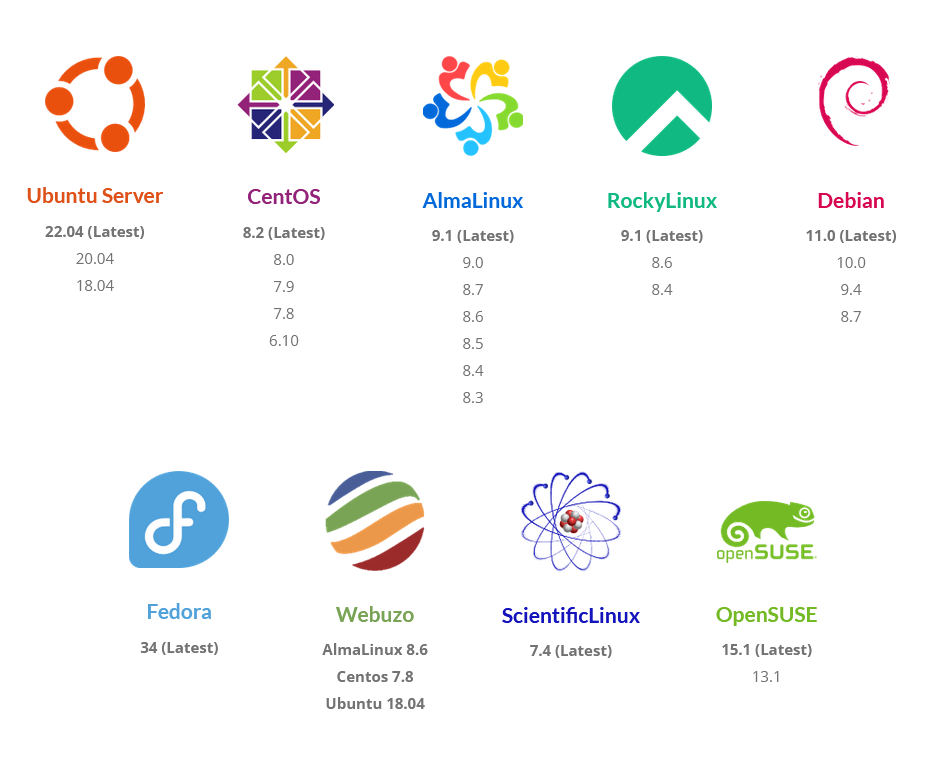 Free Backups
Backups occur every 24 hours, backups are retained locally on the server. Backups are limited to 2 per virtual server (2-day age). Customers are able to generate backups and restore them at any time with our panel. There is no limit to how many backups customers can generate currently.
Addons
Additional resources can be added to your VPS for an additional fee. Additional resources that can be purchased are:
IPv4 Addresses ($2/ea)
IPv6 Addresses (Free)
Bandwidth ($3/TB)
Cores ($2/ea)
Storage ($2/20GB)
YABS (Legacy)
Basic System Information:
---------------------------------
Uptime     : 0 days, 0 hours, 0 minutes
Processor  : Intel(R) Xeon(R) CPU E5-4640 v2 @ 2.20GHz
CPU cores  : 2 @ 2199.998 MHz
AES-NI     : ✔ Enabled
VM-x/AMD-V : ✔ Enabled
RAM        : 7.6 GiB
Swap       : 1023.0 MiB
Disk       : 18.6 GiB
Distro     : CentOS Linux 8 (Core)
Kernel     : 4.18.0-193.14.2.el8_2.x86_64

fio Disk Speed Tests (Mixed R/W 50/50):
---------------------------------
Block Size | 4k            (IOPS) | 64k           (IOPS)
  ------   | ---            ----  | ----           ----
Read       | 80.04 MB/s   (20.0k) | 582.46 MB/s   (9.1k)
Write      | 80.25 MB/s   (20.0k) | 585.53 MB/s   (9.1k)
Total      | 160.30 MB/s  (40.0k) | 1.16 GB/s    (18.2k)
           |                      |
Block Size | 512k          (IOPS) | 1m            (IOPS)
  ------   | ---            ----  | ----           ----
Read       | 1.27 GB/s     (2.4k) | 1.70 GB/s     (1.6k)
Write      | 1.34 GB/s     (2.6k) | 1.82 GB/s     (1.7k)
Total      | 2.61 GB/s     (5.1k) | 3.53 GB/s     (3.4k)

iperf3 Network Speed Tests (IPv4):
---------------------------------
Provider        | Location (Link)           | Send Speed      | Recv Speed
                |                           |                 |
Clouvider       | London, UK (10G)          | 796 Mbits/sec   | 210 Mbits/sec
Online.net      | Paris, FR (10G)           | 832 Mbits/sec   | 399 Mbits/sec
Hybula          | The Netherlands (40G)     | 833 Mbits/sec   | 668 Mbits/sec
Uztelecom       | Tashkent, UZ (10G)        | 574 Mbits/sec   | 210 Mbits/sec
Clouvider       | NYC, NY, US (10G)         | 919 Mbits/sec   | 866 Mbits/sec
Clouvider       | Dallas, TX, US (10G)      | 921 Mbits/sec   | 658 Mbits/sec
Clouvider       | Los Angeles, CA, US (10G) | 892 Mbits/sec   | 506 Mbits/sec

Geekbench 5 Benchmark Test:
---------------------------------
Test            | Value
                |
Single Core     | 568
Multi Core      | 1037
Full Test       | https://browser.geekbench.com/v5/cpu/17034358