Servyrun self-hosted web app for SSH, SFTP and DB interaction
Servyrun allows you to run simple SSH & SFTP commands, view usage, do pings between your servers, download, upload & edit files, create PDF's, view database tables and column structures and run MySQLdump's.
Servyrun is a self-hosted web application built with React JS + Tailwind CSS for the frontend and a backend of PHP Laravel.
Servyrun should not be used as your main connection to your servers but rather an easy method to monitor, be informed and do small tasks all through the web panel rather than an SSH client.
Servyrun comes with a comprehensive API and a dark and light mode.
Demo link in a read-only state for obvious reasons.
Why?
This was a personal project of mine to further learn and get experience with React whilst creating something that can be useful.
How is Servyrun different to Myidlers?
Servyrun involves interacting with your servers through SSH and SFTP, you can run commands, edit and download files. Myidlers is about organization and information.
Found a bug?
Please open an issue and provide as much information as possible.
Screenshots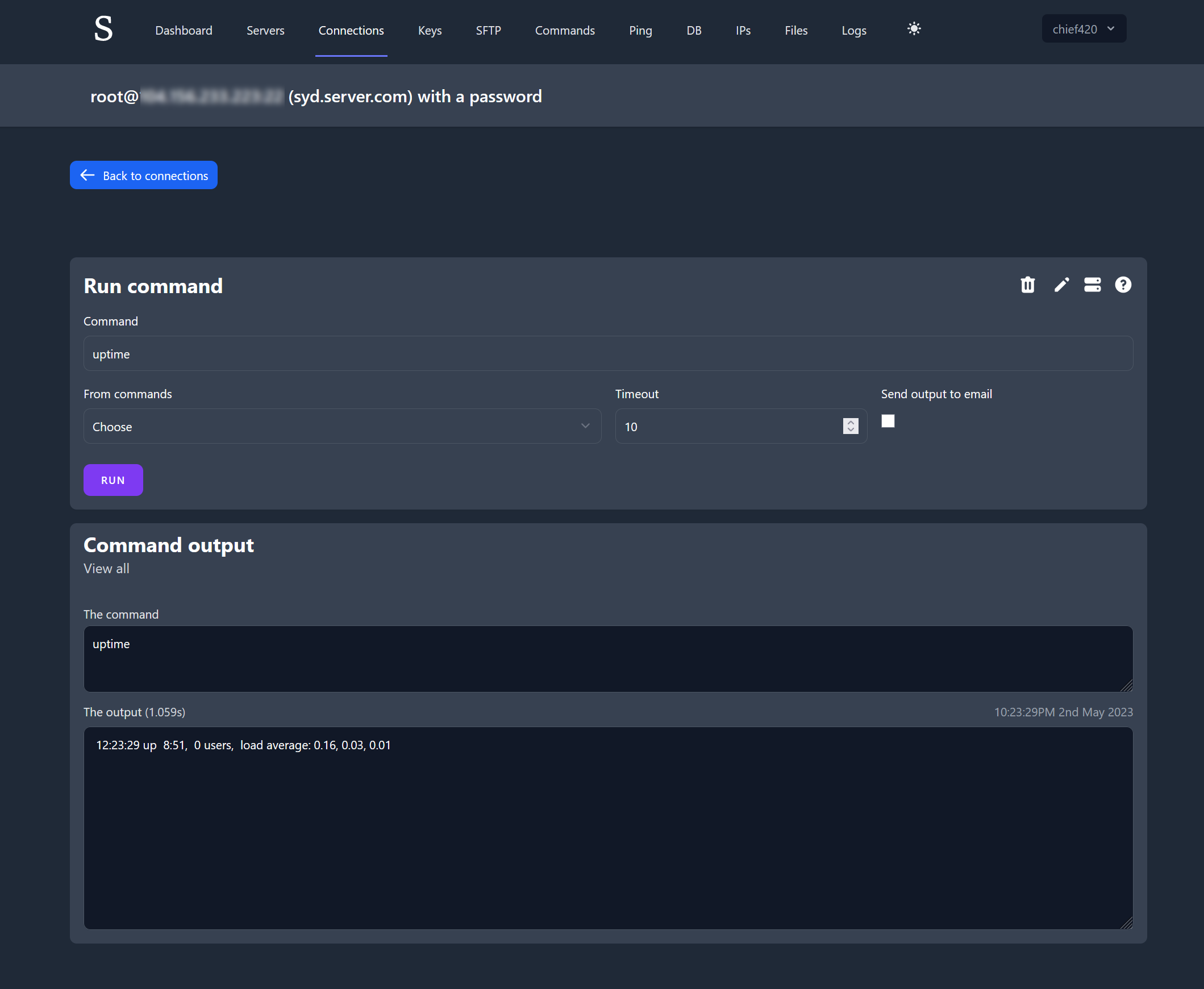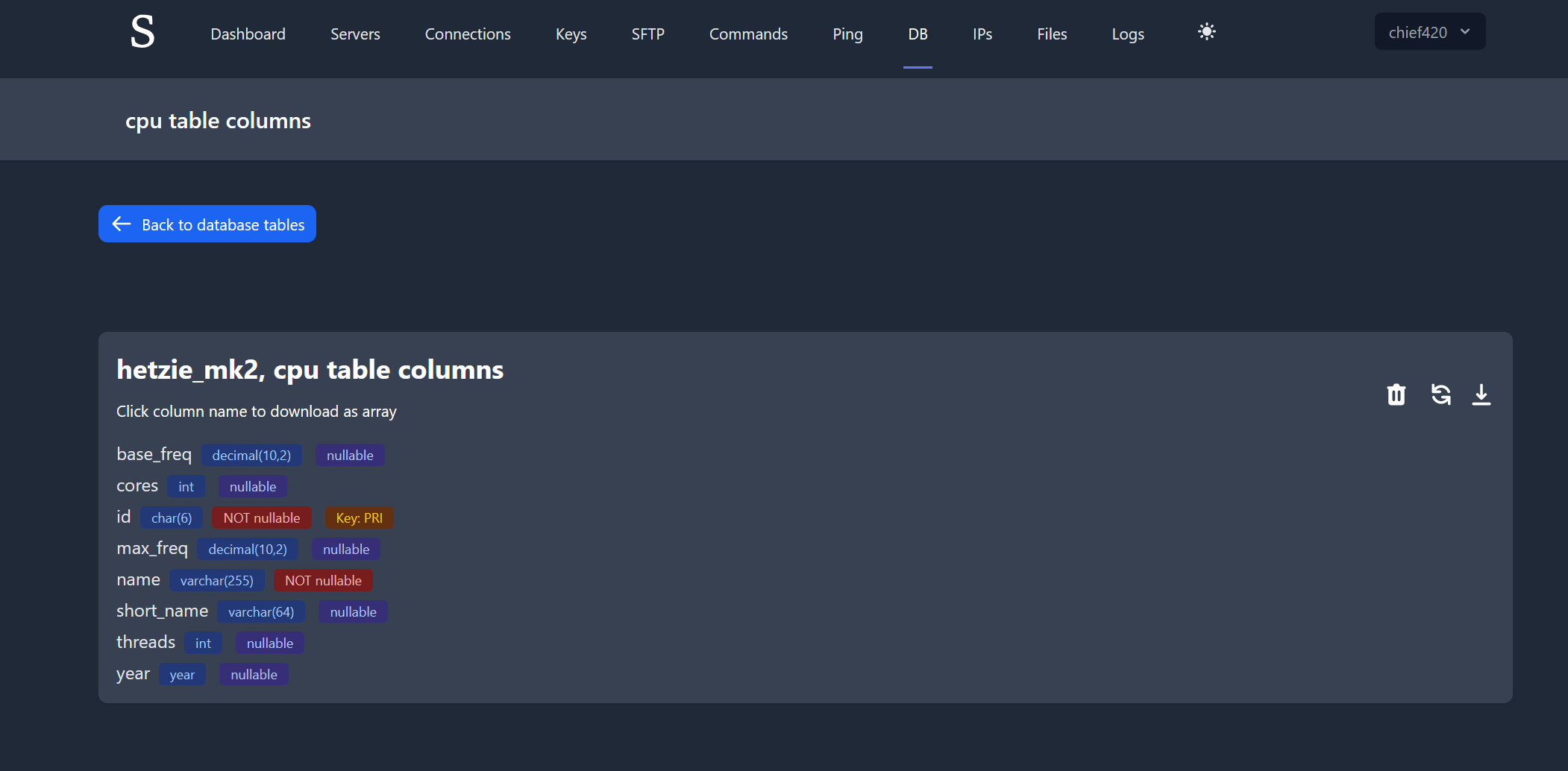 https://cdn.write.corbpie.com/wp-content/uploads/2023/05/surcuri-command-example-1.mp4
https://cdn.write.corbpie.com/wp-content/uploads/2023/05/surcuri-dark-light-mode-example-1.mp4
Tagged: