Everything you wanted to know about Pagebuilders…Part II
Written by @Ympker and @vyas, 29 May 2020
Article was migrated from WordPress to Vanilla in March 2022; Some images are now lost/defunct
Introduction to part II of this series
In this post, we will briefly mention the leading web hosting companies who also have their custom pagebuilders. But the main focus of this post will be on the "Younger Siblings" as we had described in Part I of this series. Specifically, we will talk about Carrd.co, Brizy, and Bookmark pagebuilders. I have used each of these services quite regularly over the years, and am quite confident that you will find them useful.
The Big Boys : Webhosts with Pagebuilders



Optional reading (Click arrow to expand)


There have been many posts about the large hosting companies that offer drag and drop functionality for creating websites. Shopify, Wix, Squarespace, Weebly, Jimdo are some such popular services. These services have a widespread use, many of them feature in the Top 10 lists for Content Magagement Sytems. In particulay Squarespace, Shopify, Wix and Weebly can be considered as mass market products. The advantage of these services is that they offer a 'plug and play' model, that is, sign up, choose an existing template, and customize it to suit needs. They offers speed, convenience, and are beginner friendly How Tos. The tutorials or How Tos are offered by the providers themselves, or third party sites.On the flip side, they tend to be expensive, and might not be a good fit for everyone.

The audience for LES might not be interested in such off the shelf hosting solutions. Therefore, we will move on to the next type of pagebuilders. We will affectionately call them the younger siblings of the Big Boys.
The Younger Siblings
Younger siblings are companies that cater to a smaller audience, or a niche market. Some of these services include:
-Carrd
-Bookmark
-EpicPixls
-Tilda
-Voog
-Weblium
-Sitepad
Stacksocial has a list of many new and relatively unknown page builders. You may check it out here.
A rough estimate shows that are over 100 different types of pagebuidlers.
We will cover three of these services in detail in the sections below.
---
Carrd.co
Carrd.co is a page builder, as well as a web hosting platform. It is great for designers. freelancers, and professionals looking to create their portfolio or personal sites. It is a fairly popular service among those who are familiar with the world of pagebuilders. Its servers are in the United States, which has caused a headache or two for me due to low network speeds. More on that later.

I came to know about this service through one of the mailers. Initially, I was rather skeptical but when I looked it up, I was actually impressed and I signed up for it.
Kicking the Tyres
Carrd.co offers a freemium service. You can start with the free model to try this service out. In order to do so, you can choose one of their pre built themes or pre built templates. There are templates for a Landing Page, a signup or a feedback form, a portfolio page or a personal page.

Once the layout is selected, you are taken to a page where you get the basic instructions where you can change the text, the font size etc. You can simply edit the fields and you will be good to go in minutes! Note that the fields are customizable.



Optional : Watch the video

In the accompanying video, you will find a screenshot tour 'walkthrough'. My intent is to show how you can create a very simple webpage. I have opted for a very simple Card layout. In other words, the website would be one pager with a picture, name and social media contact details.

Your browser does not support the video tag.

Alternate link to video

In case the above link to the video does not work, I am posting an alternate link to the screenshot tour of carrd.co
https://gaathastory.hippovideo.io/video/play/LKM_e5sxpijAnnUJKMcoX6bcQrY3OC39aBoDqlpl9vM?utm_source=hv-campaigns&hreferer=private&_=1589721867651&
Customizing the fields
From "Alex Smith", I change that to my name. Next I changed my image-I put my same image as my avatar on LES. You can change the font size and also change the pattern by adding a drag and drop shadow.
You can preview the draft site in desktop mode and mobile more. Once you are ready to publish, you only have to enter your contact details.




Click to see the test site



I already have a Pro Standard account with carrd.co, and this does offer some additional features like using a custom domain, and pro templates. You can add your own stock images own images or use one of the pre-built stock images from unsplash, etc.
Carrd.co is under active development- most recently it was updated about three weeks ago the time of posting this message. AJ, the founder and creator of Carrd.co, is the person behind html5up.
Give carrd.co a try, you will be pleasantly surprised!
Tip: If you are considering a paid plan, lookout for the deals around Black Friday. You get a 50% discount on the pro plan which typically cost, 20, US dollars, will end up costing you less than 10. For that amount, you can get 10 one-page websites.
####What is this service best for
1. Carrd is great for making a portfolio page, a landing page, and you can also have your resume up there. Or you can just create quick one-page site for your friends, your family, your girlfriend, boyfriend, as the case may be.
2. You can clone a site, that it, create a staging site and a production site if you wish. that gives an advantage of creating multiple options inc are you want to seek approval from the client or the person(s) you are creating the site for.
Quirks and limitations
I have two problems with this service:
1. In India, I get low speeds. This makes the creation and loading of the site very slow. I had reached out to AJ back in December 2018, and he had suggested that I use Cloudflare or any other CDN. I did try that, but to no avail. In Europe and North America, speeds might be better.
2. Sometimes, the sites go into something called as 'initialising' mode. This happens probably for 5 minutes every month. For that period, the sites are inaccessible. Recently, I received a mailer from AJ that required me to change the servers for my sites. Maybe with the new server(s) this problem will go away.
3. You can export the site in the higher price tiers only (Pro Plus and Pro Max)
Summing it all up
I am a very happy user of carrd.co, and would recommend it if you are looking for a no-frills site that is quick to set up.
In spite of the minor quirks, I give it a thumbs up.
Carrd.co also has good documentation, I am adding the link to their support page for reference.
---
Bookmark.com
Introduction
Let us take a look at bookmark.com. I learnt about this page builder + web host through a Facebook group. The specifications they offered did not impress me much initially. But upon closer look, there was one feature about bookmark made me sign up: the AI-backed website builder (AIDA).
Signing up and pricing plans
Bookmark also follows the freemium model. Like other services, in order to use a custom domain, one has to sign up for the paid plans, which start at 12 US dollars a month on an annual subscription. This tier puts you in the 'unlimited bandwidth and unlimited storage' category. Like many members of LES, I am also sceptical about anything 'unlimited'. Inspire of my reservations, I had purchased the 2 website plan. It made the pricing attractive.
Creating a website
Initially, I found AIDA to be gimmicky! But creating a website is fast and super easy with AIDA. In the included video, you can see how I have created a sample website in a very short time.
Customizing the fields
Once the website is created, you can change the fields to your liking: fonts, colours, images and more. This can be done manually or using AIDA, again. It is difficult to change the type of website- for example, from a blog to a photo gallery. Also, the layout cannot be changed easily once it has been chosen. You might be better off re-creating the website. You can save as many sites as you like, until you publish them. The upper limit to the number of published sites is the number of sites included in your plan.
![Website created using Bookmark-Desktop View](https://res.cloudinary.com/gaathastory/image/upload/w_500,c_fill,ar_1:1,g_auto,r_max,bo_5px_solid_red,b_rgb:262c35/v1589755767/blogpost/bookmark/Bookmark website- Desktop view.png)



Optional reading

Websites in Draft Folder

I liked the option of a drafts folder- where you can save layouts before choosing one for the actual site. This is useful if you are creating a website for a client or stakeholders, and you would need approval for doing the same. You can store multiple draft websites, and delete the ones you no longer need.
Images and videos
Bookmark offers integration with stock image websites, and you can replace the images that come with the stock website. You can also upload your own images, or save them from google drive onto your bookmark.com folder. The site claims there is no upper limit on the number of images or their size. I have not stress-tested the system, so I cannot comment on the actual limits if any.
e-Learning Courses
Bookmark.com offers some e-learning courses as a part of their paid packages, or you can subscribe to them independently.

Concluding remarks
Bookmark is largely catered towards web designers and agencies who want to use the white label service for their clients. But the ease of creating a website using AIDA may make it an attractive option for the non-technically-inclined user. Pricing wise, it becomes quite expensive for the causal user beyond the $12 a month plan.
---
Brizy
Brizy is an interesting beast, I mean it in a good way. This service can be called a hybrid. It is a pagebuidler and a web host. In that sense, it falls under the "younger siblings" category. They also offer cloud hosting, which uses their custom page builder.
a. You can download the .zip file that has the readymade site, simply upload it on your server, unpack it, and you are good to go. This is a great option if you are not planning to update the site regularly. That is, you are looking to create a static site. This is the "Export HTML" option.
b. The other option is to use your website as a 'front' face, but the page creation, image hosting, etc. happens from brizy. You can update the pages or the data on the webpages, and the content will be synced dynamically with your website. This is the "Server Sync" Option.
The other two options- allow you to host on brizy using your own custom domain, or use a subdomain with a "subdomain.brizy.io" extension. This option is the default for the free tier. Brizy also offers a WordPress plugin, which we might cover in a subsequent part of this series.
The real interesting option is the way in which you can host a website on your own server.
You can read the page Publishing options for Brizy
for more details.
Pricing plans
Brizy has three pricing tiers: Free account, Pro Personal Plan, and Pro Studio Plan. The pricing is at the mid-segment : US $ 49 / year for Personal Pro and $ 99 for Pro Studio.
Here is the interesting part: under the free account, you can link 1 custom domain or subdomain. That is, you get one website hosted for free.
Similarly, under the Pro Personal Plan, you can link up to 3 custom domains or subdomains. In the Pro Studio plan, there is no upper limit. You can visit the pricing page on their website for details.
Brizy currently has a 'lifetime' deal running, something you can notice in bold at the top of their website.



Click to see the test site



SSL
Both Custom Domain and Brizy Subdomain publishing options come with free SSL included. According to their website, SSL "Takes up to 24 hours to be installed." In my experience, it DOES take 24 hours for the ssl to be set up.
CDN
Brizy has a list of POPs on their website, which they use for free and paid tiers. Particularly under the paid plan, the CDN locations in Asia Pacific region is quite extensive. This makes it an attractive proposition.
Hosting is on amazon EC2, image processing by Fastly, and their CDN provider may be a name familiar to most readers in the ES community: BunnyCDN.
Overall, they seem to have chosen some good Infrastructure providers, which means that eh performance is expected to be above par. One concern I have about such services is the price they have to pay to the providers. Amazon' s AWS in particular can get expensive. This aspect is best-illustrated in the below video.
Video: AWS fees can quickly turn expensive!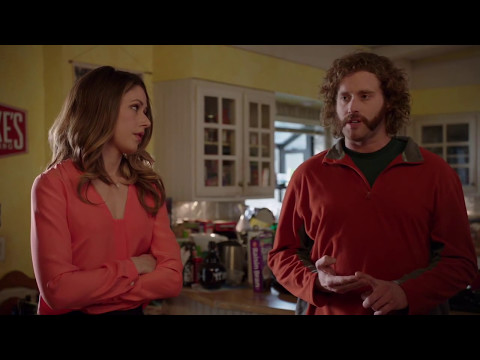 Further reading:
1. Basic and Global CDN for Brizy
Brizy Cloud
I really like this option. For this review, I have included a video made from screen captures. I created a test site on Brizy cloud, and hosted it on the shared hosting site. I thought this was a good way to put to use the Black Friday offer from 2019 by Gullo's Hosting.

Watch the video
https://gaathastory.hippovideo.io/video/play/idjtxkG6bFT3nJxJKbfNUcFlmwywclicW25lWKIwLk0
Summing it all up
I really like Brizy and the simplicity and options it offers. In particular, you can create a rather complex page (or series of pages) and publish them in a variety of ways. This product is under active development. On the flip side, there are bugs, and the Wordpress plugin had a security incident a couple of months ago.Brizy is worth a try- heck, they offer free of 1 website.
Conclusion: Part II
This wraps up part II of this 6 part series. Hope you found the site builder options discussed in this post useful. The list I have posted at the beginning of this article is by no means exhaustive. But I thought the best way to create value for the readers was by writing about services that I have used first hand. With that logic, I should have even covered Sitepad, but that is a post for another day. Hope you find the mini-reviews useful. As always, looking forward to your comments, feedback and recommendations if any.
Tagged: